Features
1. The windows are surrounded by shutters usually the color of the front door.
2. The colors are usually white/gray or simple natural colors.
3. Many rectangular windows.
4. The entryway is often very simple with a couple steps up to the front door.
5. They are all normally two stories high with the chimney(s) on the side of the houses.
Features
1. 2-3 stories high
2. Front porch around the house with fences
3. Porches on second or third levels
4. Generally white or gray with simple colored shingles
5. Very Broad entryway with a roof over the door.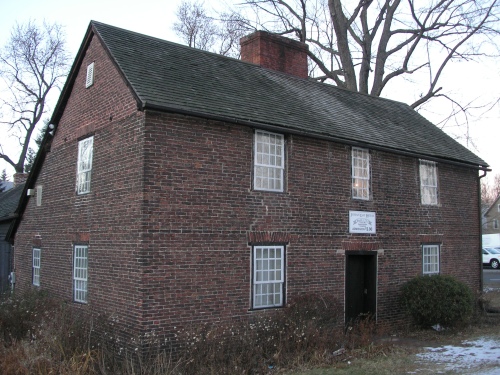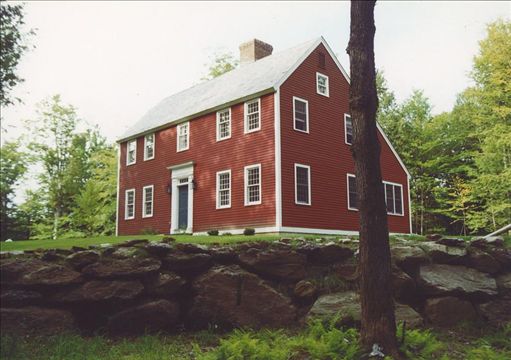 Features
1. Red or dark color
2. Chimney right in the middle of the house
3. Very simple entry way with a couple of steps to the door and no porch
4. Box shaped
5. One really long slanted roof towards the rear of the house.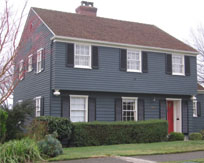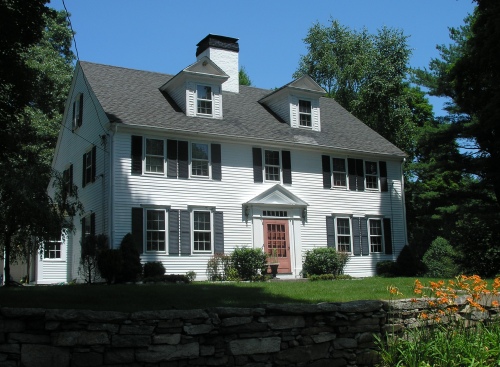 Features
1. Shades of blue, white, or gray.
2. Shingles normally match a shade of the house color.
3. Not much of a porch, just a simple entryway.
4. 2-3 stories high.
5. Many windows on all sides of the house.
Features
1. Triangular roof
2. Rectangle/box shaped
3. Chimneys on the side of the house
4. Made for groups of people
5.
Shakers typically used red, blue, warm yellow and blue-green to color everything from walls to textiles.
Features
Popular between 1720-1820
Uses strict symmetric arrangement throughout the house
Have portico in the middle of the roof with a window
Roofing is mostly side gabled.
Chimneys on both sides of the home
Features
Popular in the late 1800's and early 1900's
Low pitched gable and hip roofs
Columns and pilasters are extremely common
The entrances had a simple post-beam construction
Usually painted white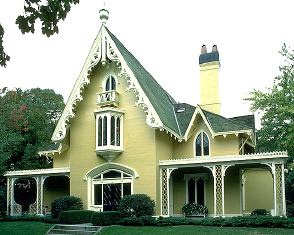 Features
1.Began in the 1740's but popularity grew in the early 1900's
2. Steeply pitched roof, cross gabled roof
3. Pointed arch windows
4. Asymmetrical and unpredictable floor plans
5. Grouped chimneys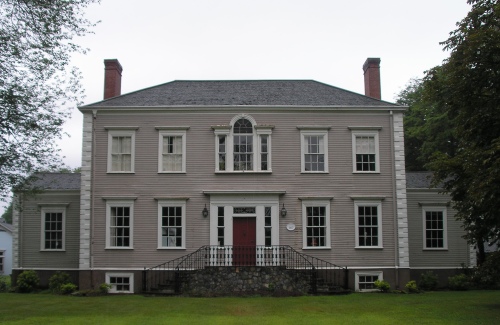 Features
Simple square or rectangular box
2-3 stories high and 2-3 rooms deep
Houses showcase geometrical concepts, very symmetrical
Built/popular in the 1800's, evolved from the Georgian style houses
Chimneys on the sides of the house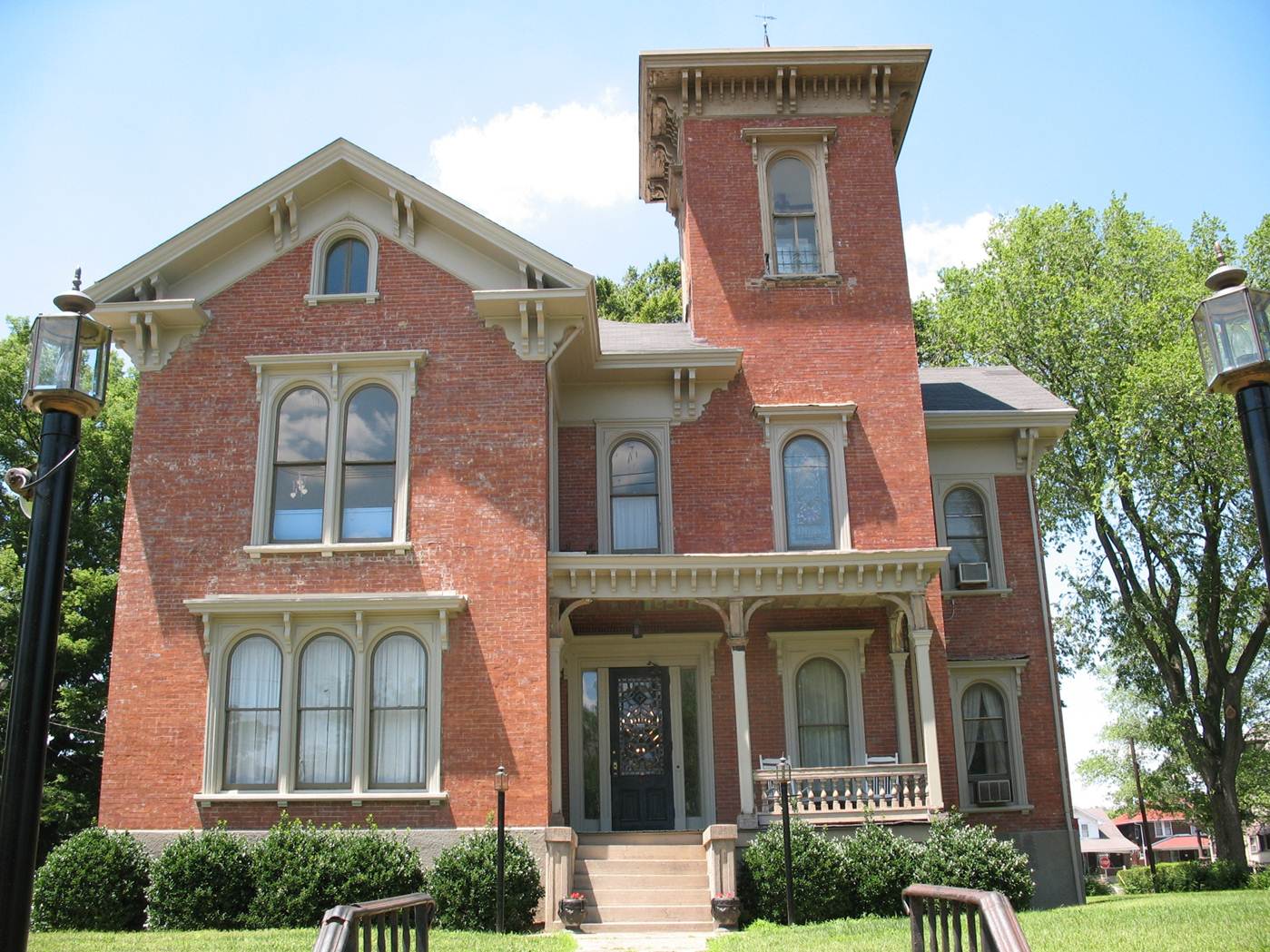 Features
Modeled after mid evil farmhouses
A lot of the houses had flat roofs
Most common feature is the square tower with a bracketed cornice
L or T shaped floor plans
Long, narrow windows
Features
Simple box form, square or rectangle
Highly symmetrical
Towers were a very common feature
Central featured windows often placed over in entrance in pairs
A central projecting pavilion highlights the entrance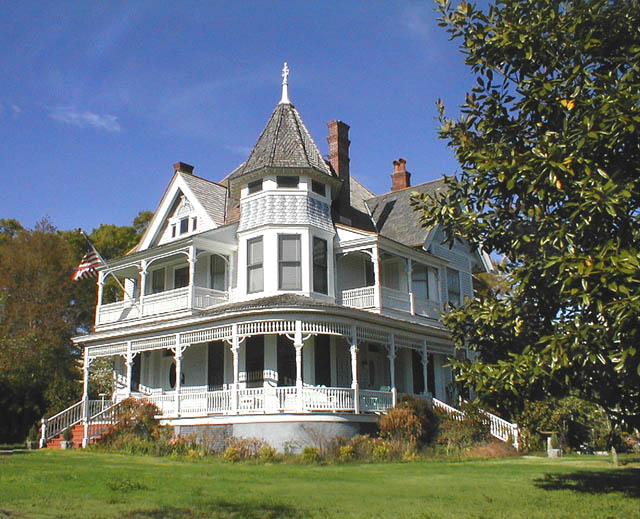 Features
Often had bright colors
Took ideas from Gothic architecture
Wood or stone exterior
Towers were very common
Steep, multi-faceted roof or mansard roof
French Revival
Features
Brick exterior
Wide eaves with large brackets
Cube shaped
Roof topped with balustrade
Balanced, symmetrical proportions
Features
Formal and informal spaces
Located in rural locations
Originally designed by early colonial families in the 1700's
Simple rectangular floor plan, sometimes in a t-shaped
The exterior is usually white or gray
Features
Steeply pitched roof
Prominent cross gables
Small window panes
Decorative half-timbering
Elaborate masonry chimneys
Features
Popular between 1874-1910
Cross gables, and irregular roof plan
Asymmetrical floor plan
Have eaves on several levels
Continuous wood shingles on siding and roof
Features
Popular between 1868-1928
Low pitched roof
Deep eaves with exposed rafters
Large, covered front porches with massive, battered columns
Usually 1-1.5 stories
Features
Most of the loving space in on the ground floor
Living room is at the center
Low-pitched roof and horizontal shape
One and a half stories
Often has a large front porch that creates an outdoor room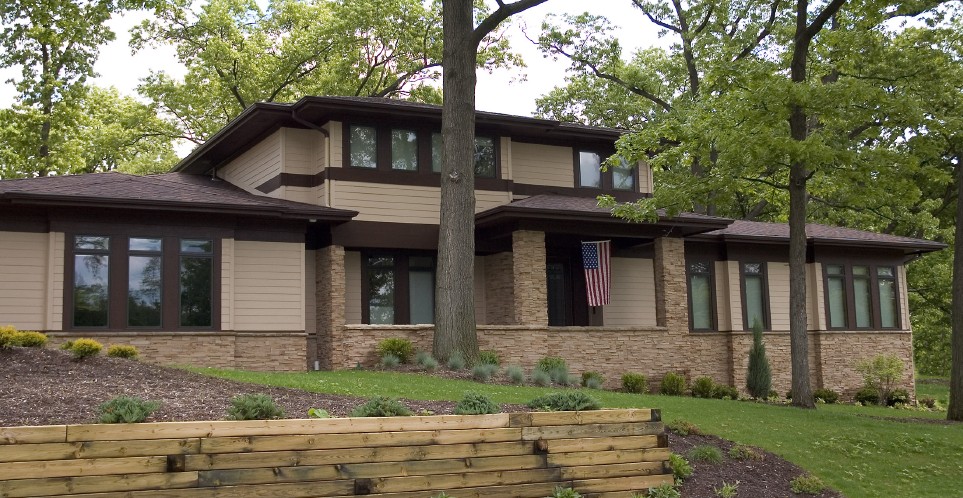 Features
Low-pitched roof
Have a central chimney
Open floor plan
Overhanging eaves
Clerestory windows
Features
Simple box shaped
Two and a half stories high
Large central dormer
Full width porch with wide stairs
Brick, stone, stucco, concrete block, or wood siding exterior
Period
Features:
Batten doors
Asymmetrical door and window openings
Second floor wall overhang
Side-gabled entrance
Central chimney on the north end
'
Features:
Usually Single story
Rectangular L-shaped or U-shaped
Deep-set eaves
Simple floor plans
Long, narrow and low to the ground with large windows
Features:
Popular from 1945-1980
The front door opens to a landing in most cases
Sometimes they have 3-4 sets of stairs and 3 levels
Living areas are separated from private areas by just a few steps, rather then a single, long staircase
They are just a simple ranch house raised a few levels